Day 1. Arrival to Barcelona

Our driver will meet you right in the airport and bring you to the hotel with a private transfer.
Since this is an arrival day for everyone, it is best to spend time relaxing and recovering after a long flight, especially for those who fly tranatlantic.
But action starts already in the evening. That's when you meet with your tour leader in the hotel lobby and head for dinner to the nearby restaurant.
It's our first ''get together'' - mutual introduction, orientation, instructions, questions - during our first and welcoming dinner.
First night - in Barcelona.
Meals: Dinner.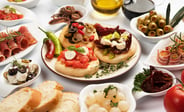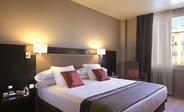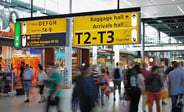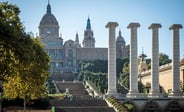 The whole day today we are exploring the city of Barcelona. Full day tour, both on bus and walking (with a free time of course), to see its best highlights: stunning Basilica of Sagrada Familia, Montjuic Mountain with Olympic facilities and the viewing point, Plaza Espana, the most central point of Barcelona Plaza Catalonia, L'Eixample district and the city center, Port Vell, Christopher Colom Statue, Villa Olimpica and a beautiful Park Guell with the entrance and a tour inside. We'll break our tour with lunch in a restaurant.
Later, the evening is all yours - enjoy remianing time in Barcelona to walk around, buy gifts, take awesome pictures and relax on your own.
Second night - in Barcelona
Meals: Breakfast, Lunch.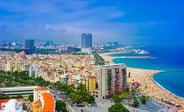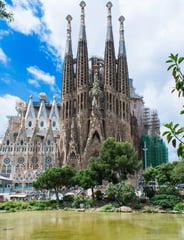 Day 2. Barcelona city tour, Park Guell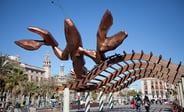 Today we are leaving Barcelona. First, we'll head to the Montserrat mountain, which is one of the most spectacular natural parks and spiritual spots in Catalonia, located about 50 km from Barcelona. There you'll visit a Basilica of an Benedictian Abbey with the Black Virgin of Montserrat (patron of Catalonia), inside, and people all over the world come to worship here and see this miracle-working sculpture.
After some free time to walk around and take some truly stunning pictures, our bus will bring you back to the main train station of Barcelona - Sants, from where we'll take a high-speed train to Valencia and in less than 3h on a comfortable coach - we are in Valencia.
Transfer to the hotel, check in, a bit of free time to relax, and - to dinner! Today we are going to restaurant to eat (as a main course) the most famous Spanish dish - Paella, which is not only Spain's favourite dish, but also originated precisely from this area, from Valencia.
Third night - in Valencia.
Meals: Breakfast, Dinner.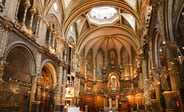 Day 3. Montserrat tour, transfer to Valencia, Paella.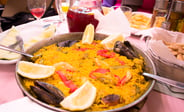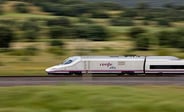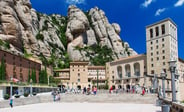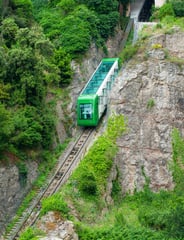 Today we are exploring Valencia - another beautiful Mediterranean pearl, besides Barcelona. This city is a true combination of fantastic and modern architecture and the ancient historical buildings scattered around the city. We'll see and walk around the City of Arts and Sciences - a unique collection of stunning architectural masterpieces; the Cathedral of Valencia; the Central Market; The Ayuntamiento Square and Lonja de la Seda - Valencia's emblematic medieval silk market building, with an entrance and a short tour inside.
On the second half of the day, moving to the south, we'll visit one of the local wineries, where the full process of wine elaboration will be shown. Tasting a few kinds of wine at the end, with some snack.
Later at night - arrival and check in to the hotel in Murcia province. Dinner.
Fourth night - in Murcia province.
Meals: Breakfast, Dinner.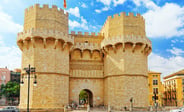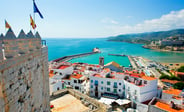 Day 4. Valencia city tour, visit to winery & tasting.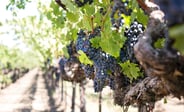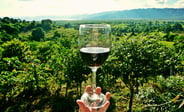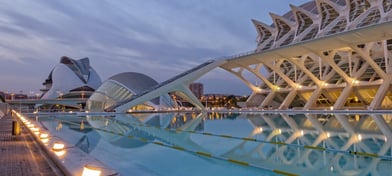 First thing in the morning after usual breakfast - transfer to Granada, which will take around 2,5 hours. Arrival and check in.
All day in Granada. The exact schedule for today may vary, as the time of entrance to Alhambra will be appointed by their office. But certainly we will have an awesome city tour inside one of Andalusia's most iconic sights - Alhambra fortress, with Nasrid Palaces and Generalife Gardens. This place is the most visited sight in the whole Spain.
Apart from it, we'll check out the beautiful area of Albaicin - oldest neighborhood, and the former Arabic quarter. This compact network of winding cobbled streets, whitewashed houses and jasmine-scented squares perches on the hillside on the other side of Alhambra. Dinner in one of the restaurants of Granada to enjoy the local cuisine.
Fifth night - in Granada.
Meals: Breakfast, Dinner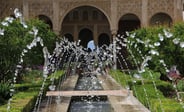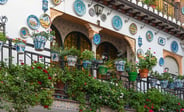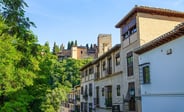 Day 5. Transfer to Granada, Alhambra & Albaicin tour.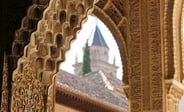 Today, after usual breakfast in the morning, we'll transfer to Ronda - a town, steeped in dark myths and bullfighting folklore, whilst boasting one of the most extraordinary locations in Spain - it is no wonder that this place has become and remain for many years one of the top five Andalusia's most visited towns. A city tour to see its highlights - historic city center, New & Old bridges , Bullring, also to take pictures on the town's stunning viewing points.
After some free time in Ronda we'll continue onto the capital of Andalusia and the easy contender of ''The most beautiful city in Spain'' competition - Seville.
Arrival and check in.
Dinner and a magnificent Flamenco show - a traditional Spanish dance with music and songs at one of the city's most prestigious ''tablaos'' (flamenco venues).
Sixth night - in Seville
Meals: Breakfast, Dinner.

Day 6. On to Ronda with tour, then to Seville & Flamenco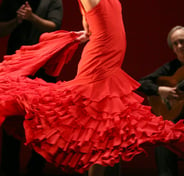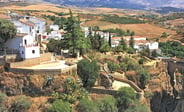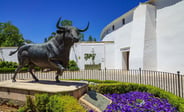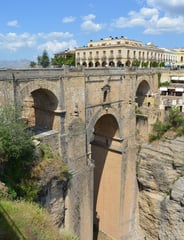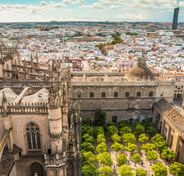 After breakfast we'll start our Seville tour, hunting for the best views and highlights of the city. Amongst them: the Cathedral of Seville, which is considered one of the largest cathedrals in the world. Another very impressive sight - Plaza de Espana (Square of Spain), described as one of Seville's most impressive constructions, the semi-circular building decorated with tile mosaics overlooking a moat and crossed by four attractive little bridges.
We'll also spend some time in Maria Luisa Park - beautiful garden, filled with orange and palm trees as well as flower beds. With many colorful tiled benches and fountains built in a Moorish style - this park brings a touch of the exotic to the city. Another architectural structure not to miss - Metropol Parasol - the largest wooden structure in the world.
After the tour we'll have an olive oil tasting session. You'll try different types of olive oils to understand how they differ from each other, and learn how to choose the best ones. Lunch in the typical restaurant nearby.
Free evening to enjoy Seville on your own.
Seventh night - in Seville.
Meals: Breakfast, Lunch.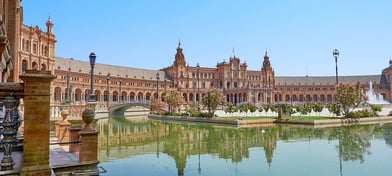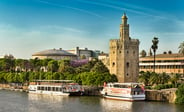 Day 7. Seville city tour & Cathedral, olive oil tasting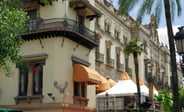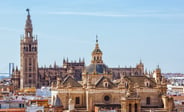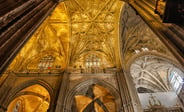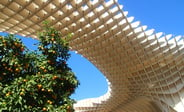 Today we leave Seville behind and move towards the north - to come across the third angle in the famous Andalusian triangle - Cordoba (with the other two being Granada and Seville).
In Cordoba we'll spend around 4 hours in total. We'll visit one of the greatest Mosques in the West, we'll explore the historic center of Córdoba with its oldest and most attractive neighbourhood, we'll see the typical flower-filled tiny streets, and some old buildings, like the 14th-century synagogue in the former Jewish quarter. After the tour you'll have about 1 hour free time to enjoy the city center and have lunch on your own.
In the afternoon the bus will bring us to the train station from where we'll take a high-speed AVE train to Madrid. In less than 2h we'll be in the capital of the city.
Transfer to the hotel, checkin and a dinner.
You can relax now as the last three nights we'll spend here in Madrid, with no more transfers between the cities.
Eight night - in Madrid
Meals: Breakfast, Lunch, Dinner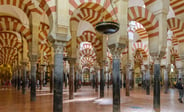 Day 8. To Cordoba & city tour, Mosque, train to Madrid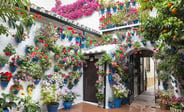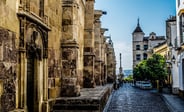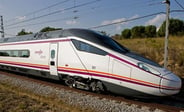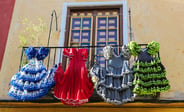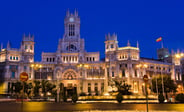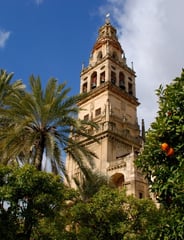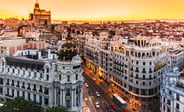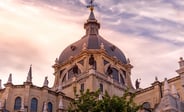 Day 9. Madrid city tour, Royal Palace

Today is Madrid's day - time to explore one of the most beautiful European capitals - a full day city tour with a visit to Royal Palace and a lunch in between.
Madrid is steeped in cultural heritage and offers a vast array of sights to see. Royal Palace - one of the largest in Europe, impressive equally interior and exterior (we'll enter and have a proper tour inside); Plaza Espana - famous for its statue of Miguel Cervantes; the central square Plaza Mayor; Puerta Del Sol - the busiest spot in Madrid with the famous Tio Pepe sign - the emblematic bear statue and a beautiful clocktower; and Mercado San Miguel – local market, famous for its culinary delights.
With the bus we'll pass by Cibeles Plaza to see beautiful Cibeles fountain; and stop by Las Ventas – a famous bullfight ring, with a very long and rich history.
Lunch during the tour and a free time in the evening to enjoy the city of Madrid on your own.
Ninth night - in Madrid
Meals: Breakfast, Lunch.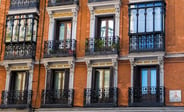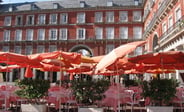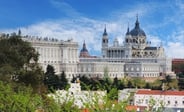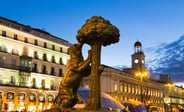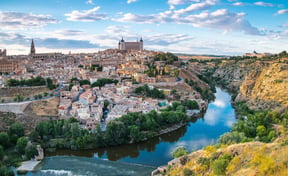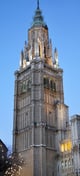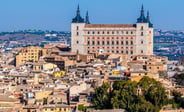 Our tour wouldn't be complete without a day trip to medieval town of Toledo - the ancient capital of Spain, just 1 hour outside of Madrid.
Toledo is an incredibly cultural city - it has seen numerous different cultures and dynasties passing through its walls, as well as wars, royalty, and artists.
Our main highlights would be: Mirador del Valle - enjoy spectacular views of Toledo from this fantastic viewpoint. Check out Toledo's Cathedral - a grand monument built in Gothic style; walk tiny and narrow streets of the ''Juderia'' district (Jewish Quorter) - with some excellently preserved buildings. We'll also visit the Church of St. Tome, where you can see some of the unique El Greco's paintings. On our way back we'll crosee the Puente de San Martín - the medieval bridge, built over the Tajo river is considered the one of Toledo's symbols. Obviously, there will be some free time to have lunch and anjoy this truly spectacular town on your own.
We'll get back to Madrid in the early evening. Some free time to relax, and get ready to our farewell dinner in this beautiful city.
Tenth night - in Madrid.
Meals: Breakfast, Dinner.
Day 10. Day trip to Toledo, farewell dinner in Madrid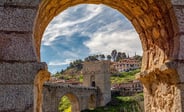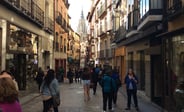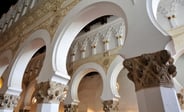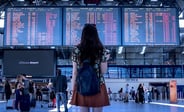 This is when your Spanish adventure comes to an end. By that time, after passing and seeing 2/3 of Spain, visiting the most beautiful cities and places and passing more than 3000 km, we hoped that you received an awesome experience, and memories will be staying with you forever... or until you come back to Spain again!
Meals: Breakfast.
Day 11. Transfer to the airport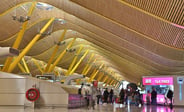 Pasaje Bocabella 10, 1-3
08013 Barcelona, Spain




Phone: +34 930 043 342
Skype: iberica.travel
Email: info@iberica-travel.com
(due to covid-19 we spend very limited hours in the office, so please better call skype, instead of phone).
cultural small group tour